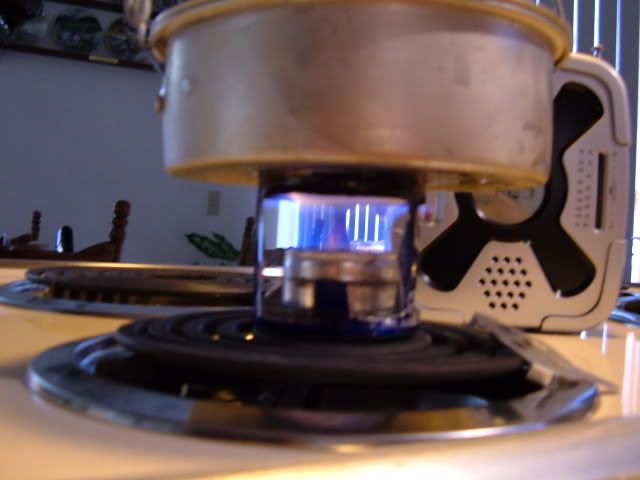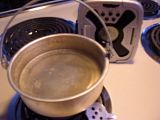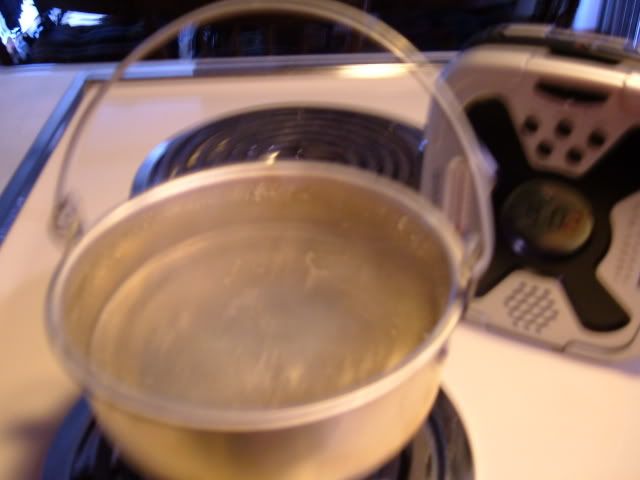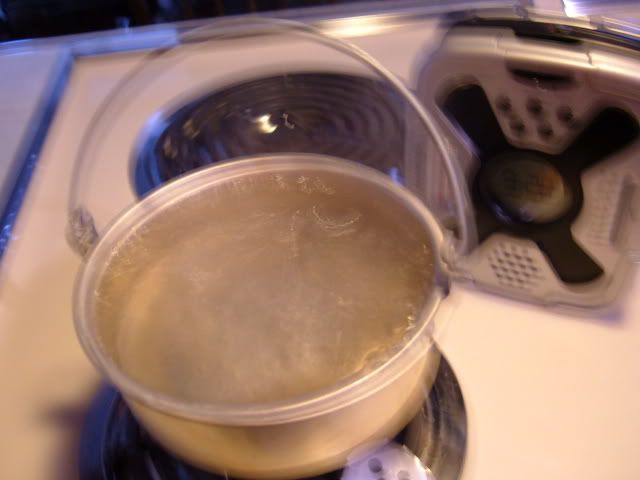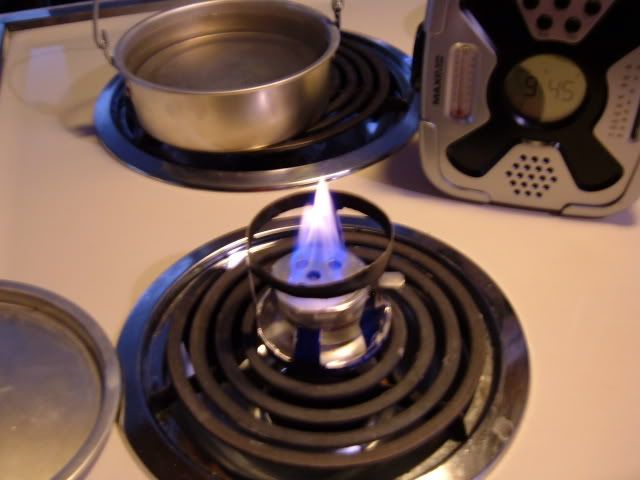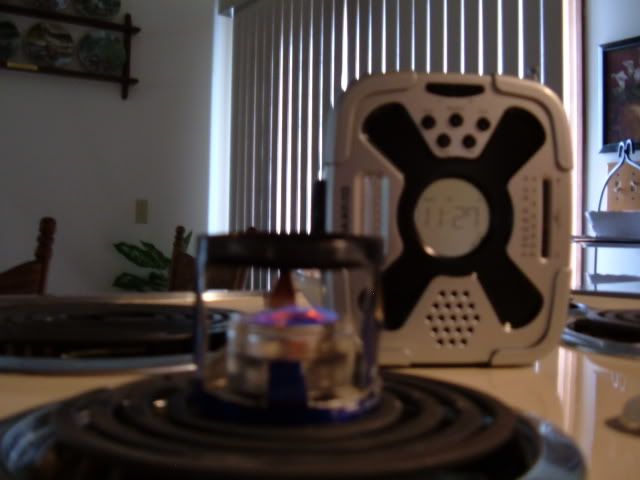 The Microlyte is a hybrid of the famous Starlyte. It is smaller and lighter and holds a lttle less than 3/4 ounce of fuel. The cover insulation came from a furnace in Stumpjumper's garage and it came in a flat sheet, maybe 3/16" thick. The simmer ring works extremely well but you'll need pliers, a glove, or a stick to remove it as it gets hot.
The burner will boil two cups of water in a little over eight minutes using 1/2 ounce of denatured alcohol, 63 degree water, and in Momma's 75 degree kitchen.
. The tin is the same thickness as the wedding favor tin and is 1 1/2" diameter, making it one of the smallest two cup boiler.