This is a good one
It boils 2 cups of water with 1/2 ounce of denatured.
I used a battery terminal cleaner case to make this stove.(bottom half) Figerglass Exhaust Wrap is what I used inside to hold the fuel. It has a stainless steel lever that raises and lowers the wick to vary the flame height. The lever store inside the wick for storage. It weighs 43 grams and holds 1 ounce of fuel.
Here a some photos of a stove(Megawick) using the battery terminal cleaner case: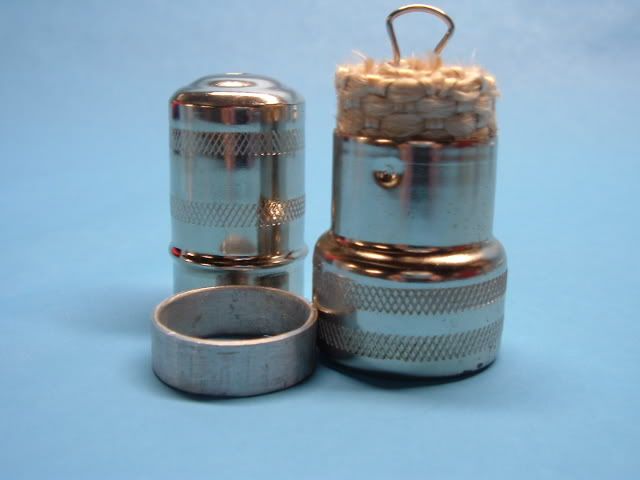 This is the original design without adjusting lever.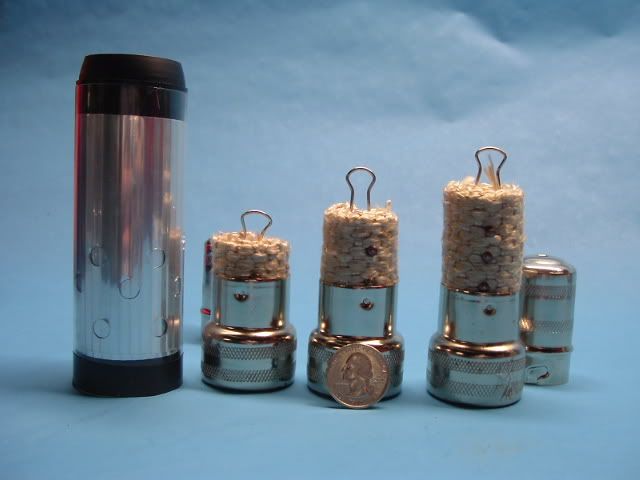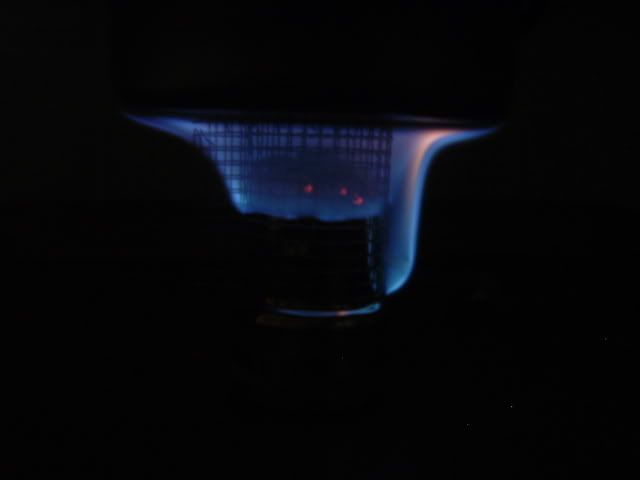 pot on top of stove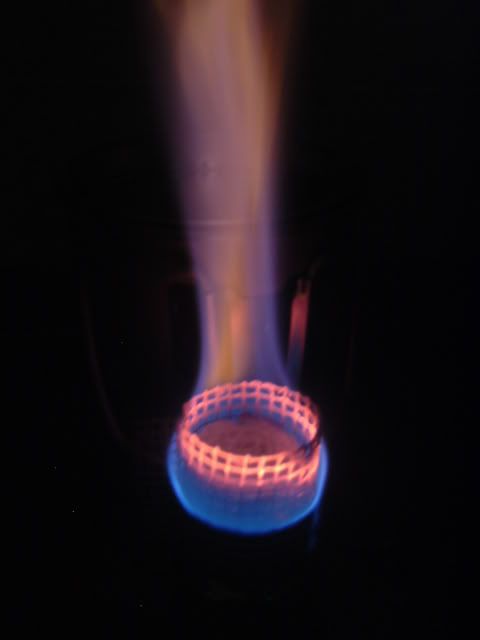 full speed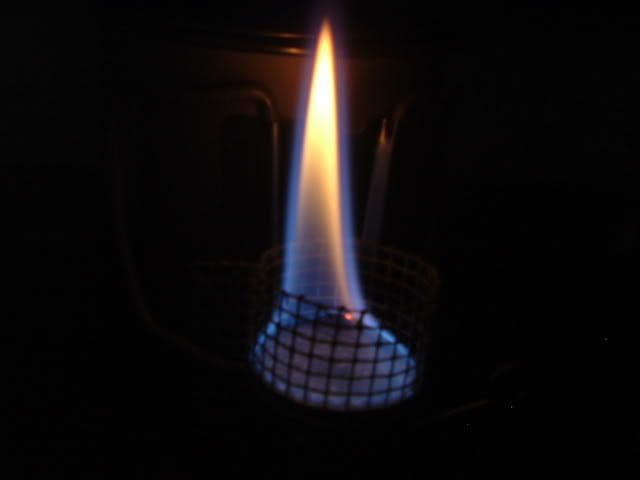 simmer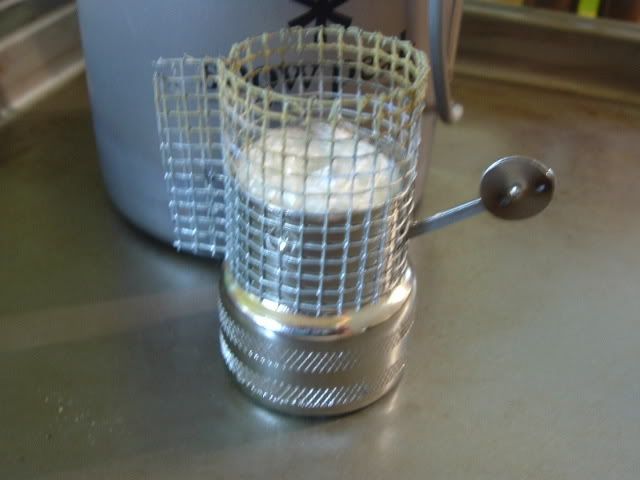 adjusting rod inserted. New design. Has pot stand attached. Complete stove. Fuel won't spill out.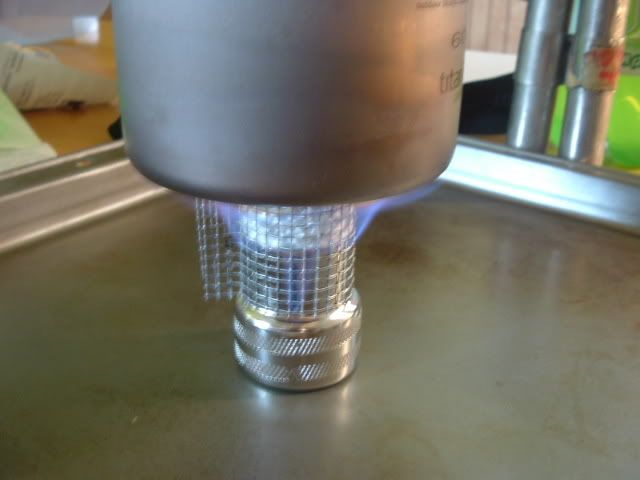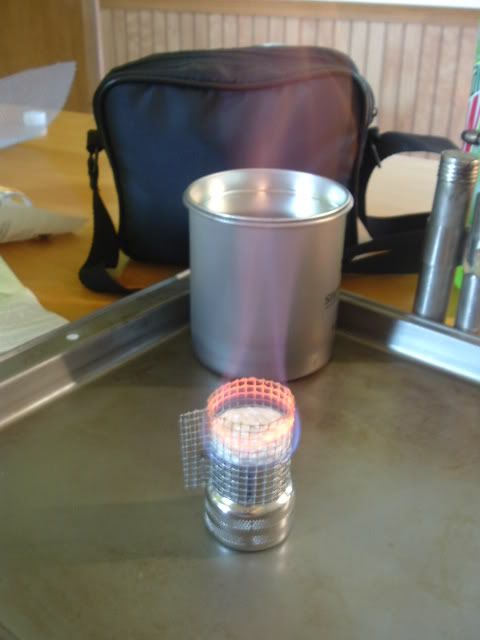 full speed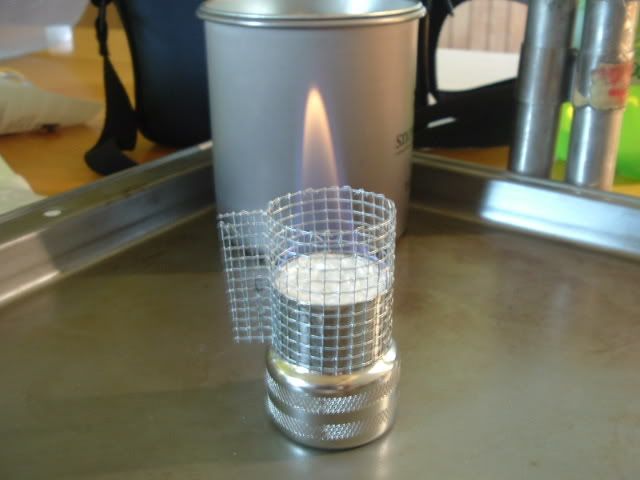 simmer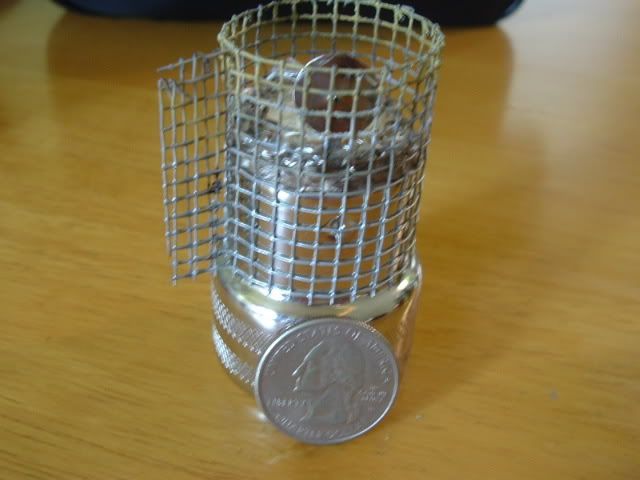 adjusting rod stores inside the wick