Google has a cute Christmasy page.
It's animated, click on it.
---
---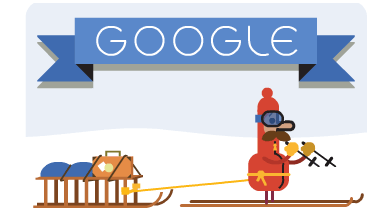 ---
Posts: 122
Joined: Thu Jan 23, 2014 4:20 pm
Merry Christmas everyone.
That cross country skiing looks easier than I remember, and I was not pulling a sled.
---
Posts: 5256
Joined: Wed Sep 19, 2007 9:08 pm
Location: SW, Ohio
Contact:
Merry Christmas and Happy New Year to all of our friends and followers
"Many of lifes failures are people who did not realize how close they were to success when they gave up".....Thomas Edison
"
Live Life....Love Life....Ask More !
---
Do nice to have digital skis and knees
---
---
Who is online
Users browsing this forum: No registered users and 3 guests