Warning: This is a food snob post
I love food, but you all know that!
Bamboo rice is an incredibly pretty rice. It is a sticky (glutinous) rice that is infused with bamboo juice leaving it vivid green. When cooked it has an herbal smell and flavor. In sushi it is awesome. It supposedly has quite the boost of B vitamins as well.
I prepared a double batch of rice - 3 cups water brought to a boil, adding in 1 1/2 cups rice. Bring back to a boil, stirring, cover and drop heat to low. Let cook for 15 minutes. Take the lid off and scoop out the rice, fluffing it up. the 2 cups raw rice will produce about 6 cups cooked.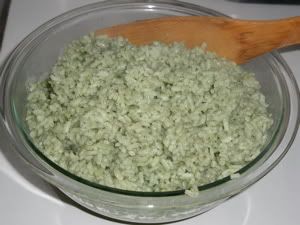 I spread about 2 cups cooked rice on each mesh lined dehydrator tray. The rice was dryed at 135* for about 5 hours. Humidity may affect that - so start checking at 3 hours. Break up clumps as well.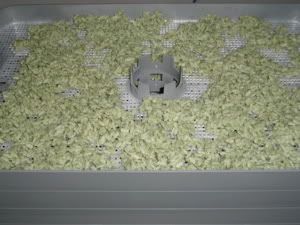 When dry it produced 3 cups rice. To rehydrate use a 1:1 ratio of water to rice. A 1/2 cup serving would work well with other items.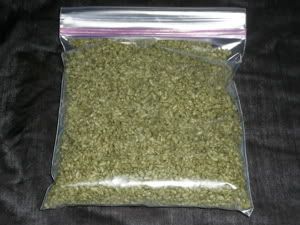 ~Sarah