By adding corrugations to .006 dead soft aluminum foil it allows folding it very easy. When using this design in making a windscreen, it helps keep it from kinking and wrinkling. Keeps the windscreen looking good for a long time after repeated folding and opening. When your equipment looks good, it makes you feel good.
Further testing may show that the corrugations may have a positive effect on the reflection of infrared heat rays back to the pot of water. You know, kinda like keeps the rays lined up like little soldiers instead of going every which way in some radical fashion. I'ts speculation at this point, it needs some testing. The aluminum has a mirror finish as compared to a matte finish.
As everyone knows, a windscreen is a
must have
for alcohol stoves.
I'll be including an "E-Z Fold windscreen with the purchase of the SS StarLyte UltraLyte begining tomorrow.
In the near future I'll be making them available separate at a small cost.
The windscreen on the right is the one included with the beer bottle stove WBS.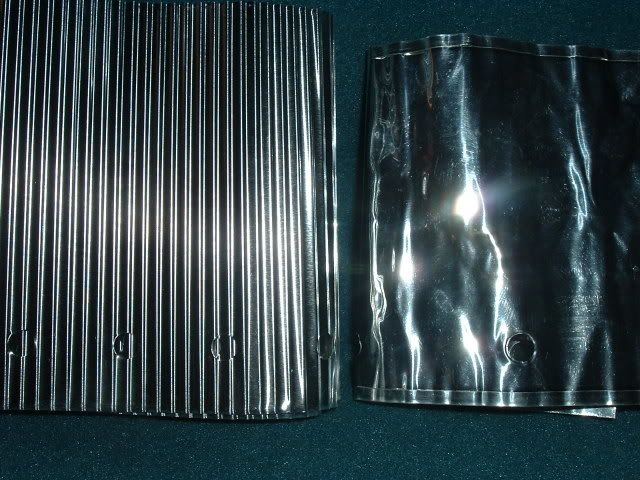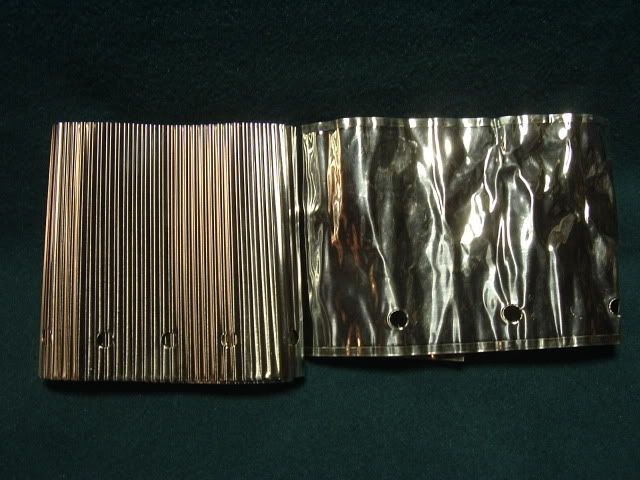 Video is clickable. (the cannon is brass and iron
)
.