This little canister stove I made last year it weighs 14.2 grams (0.5 oz).
The stove is made from aluminium (burner cup and valve body) and Titanium (mixing tube, needle valve, burner plate and pot support legs) the only part that I did not make is the brass jet which I have modified to suit, the needle valve handle is made from Beryllium copper wire. I have also put a flow restrictor in it to slow the gas flow down to suit the small burner.
This stove is one of my favorites.
Tony
This is the finished 14.2g stove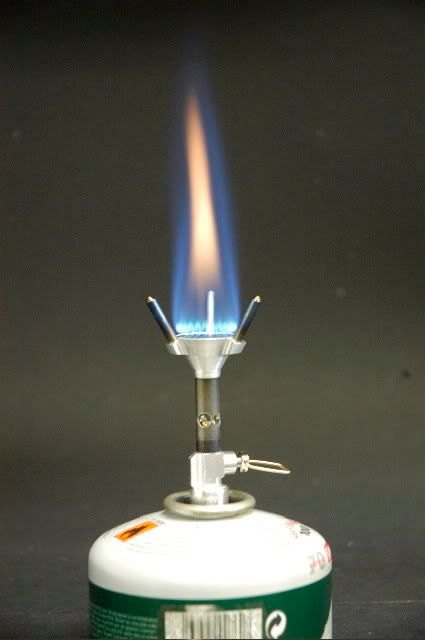 Flame from an earlier 15 g version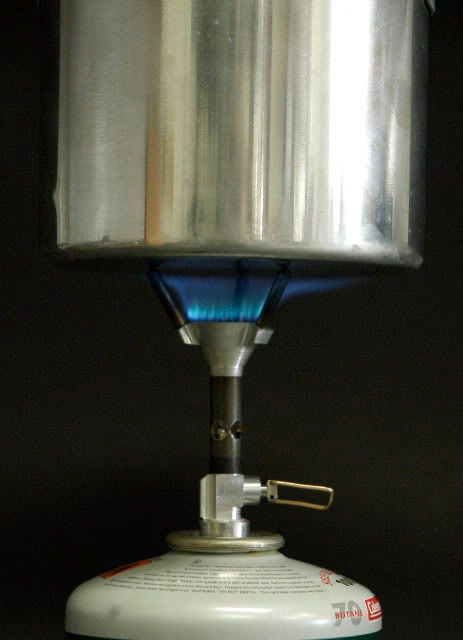 Flame under pot from an earlier 15 g version