Made a new stove. It's nothing ground breaking, and I'm sure many have beat me to it, but it fits my needs perfectly. I have been happily using the "fancy feast stove" for a while now with a pot that holds about 2 cups. This works well for cooking up a package of Ramen Noodles. However, when I am out and about, I have my wife or someone else with me and have to cook 2 packages; forcing me to do two complete burns. Annoying. So, I decided to change things up and carry my 800ml (just shy of 4 cups) pot instead and figure out a new stove option. So, I went shopping and bought a Vienna Sausage can. After savoring the salty goodness of the sausages, I got out my handy hole punch and went to work crafting my new favorite play-toy. Here she be:
The one on the left is my fancy feast stove, right is the new one. They are exactly the same size, save for height.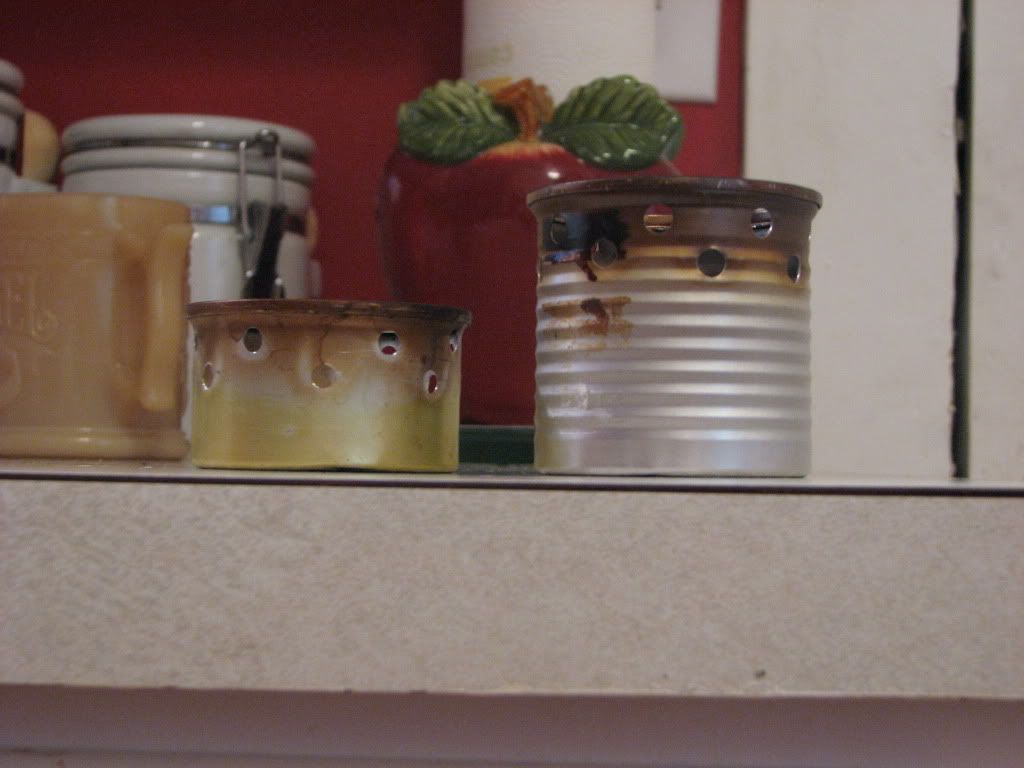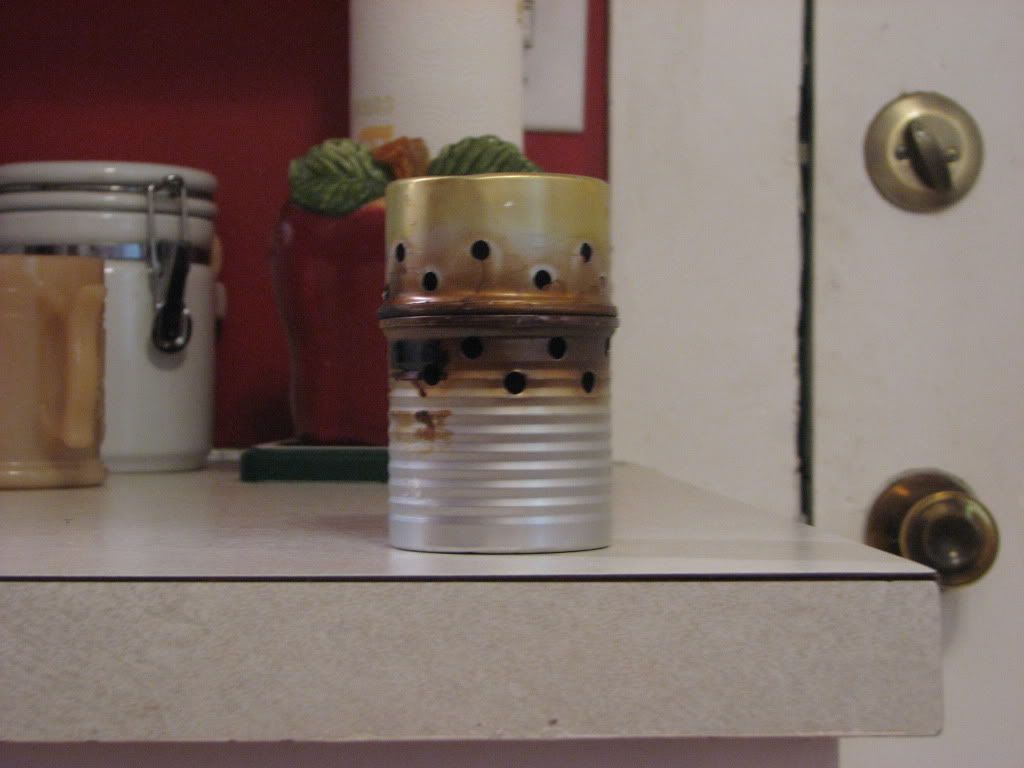 The added height obviously allows for more fuel and a longer burn. I brought 2 cups of 70 degree F water to a rolling boil in 5min 32sec which is right on par with my fancy feast stove. I then topped my pot off with 800ml of 70 degree F water and brought it to a rolling boil in 9min 56sec. (All boil times with pot covered) Warm-up time for the stove was almost exactly 1 minute without a wick. After boiling the 800ml of water, I had plenty of fuel left over and was able to reclaim it for later use. =D Here is some eye candy: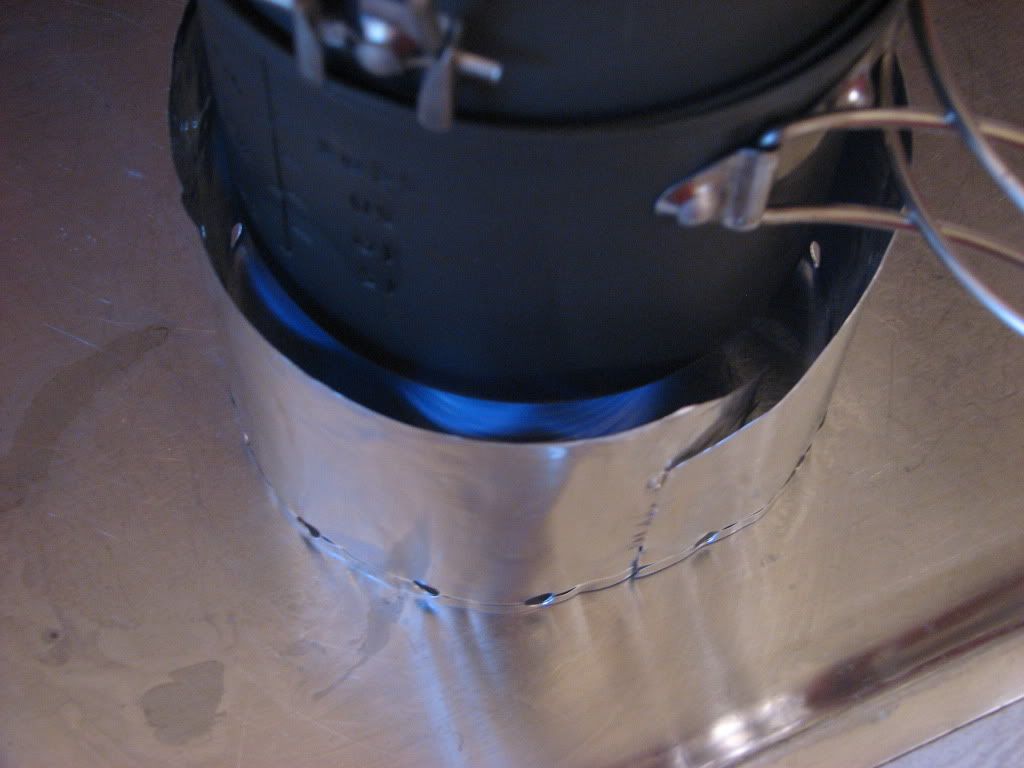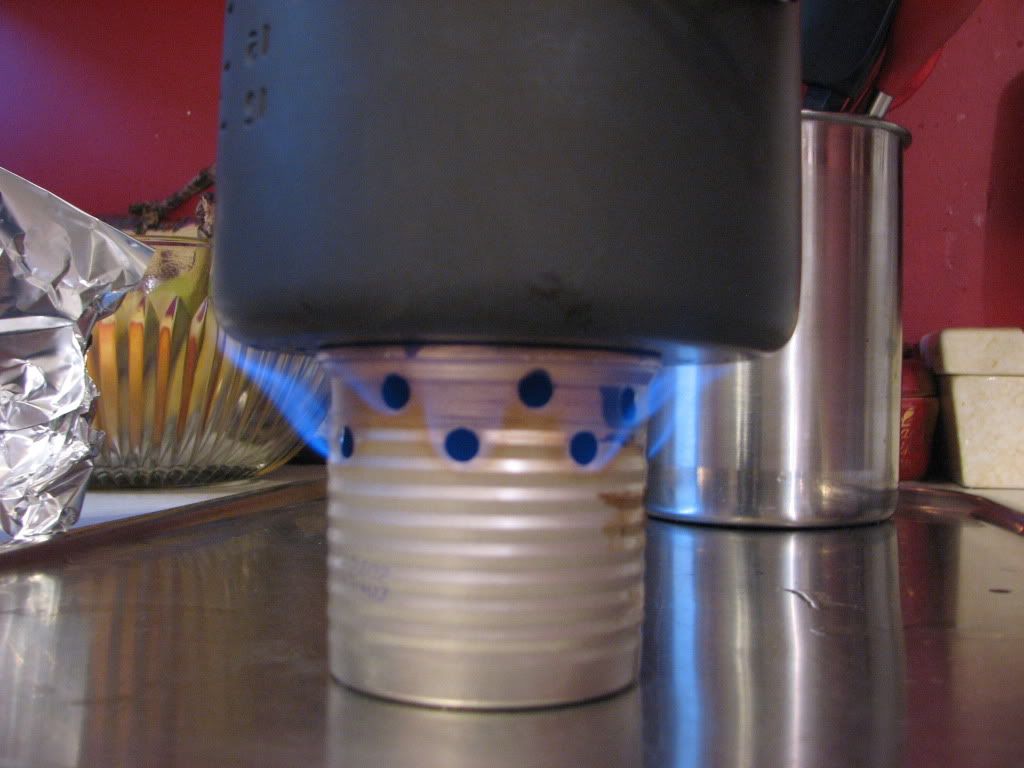 Leftover fuel:
Now I have a stove for each pot, and they both pack up all nice n neat inside.
My home-made windscreen: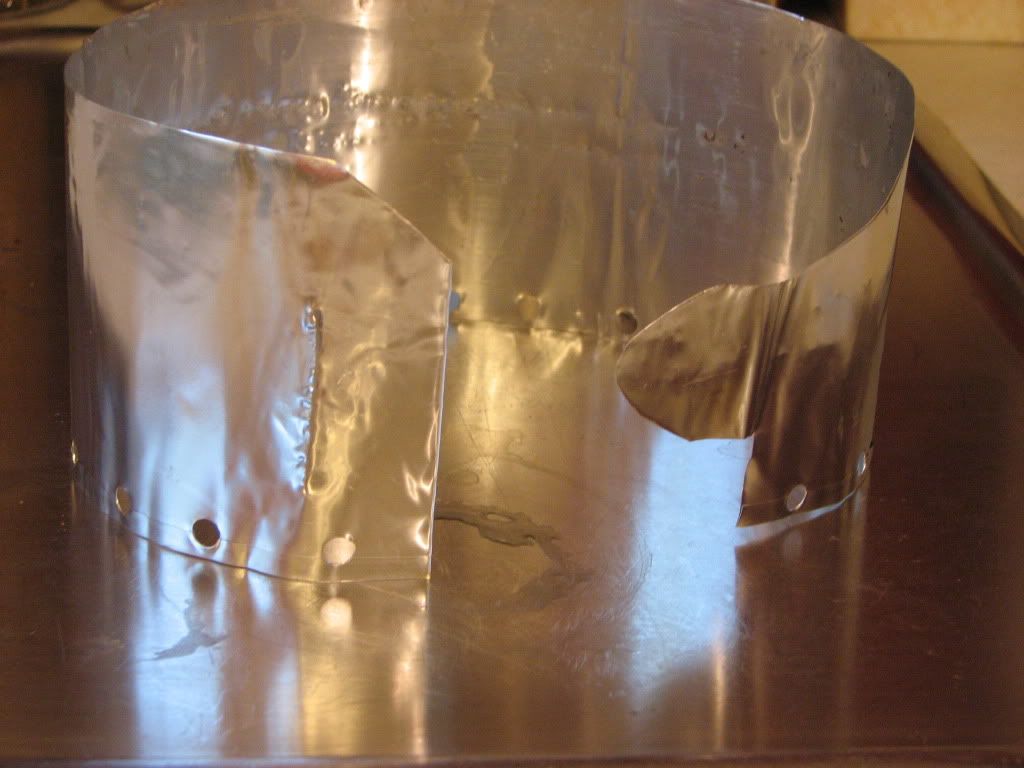 Cook set: