What is it ?
7 inces long.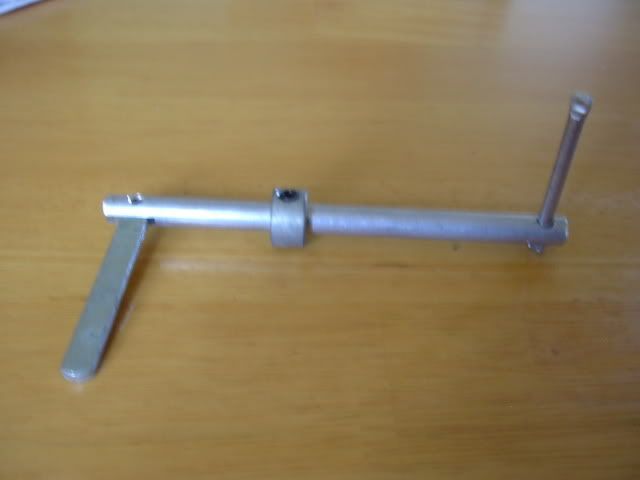 http://www.woodgaz-stove.com/
---
Its a pin for a out board motor
Man play with fire man get burnt
---
The answer is: Elevator Door Key
The flat plate on the left swings free. It is extended straight out and pushed into the small hole in the elevator door. At a certain distance inside the door, the flat part will fall downward and is now in position to be turned until it engages the opening mechanism and makes the door free to be manually slid to the side. The collar is set to a predetermined distance governed by the thickness of the door and is hekd firm against the door when turning the key. The hole is located about 60 inches from the floor. All elevators have a hole in one of the two sliding doors. The key is used in emegency situations and during servicing.
Next time you use an elevator look for the hole and feel assured that someone can open the door in an emergency.
http://www.woodgaz-stove.com/
---
---
Return to "Mystery Tool - What is it??????"
Who is online
Users browsing this forum: No registered users and 3 guests